Even without the retail store, I will be keeping the website as an information resource. Using this page to provide details on local trail development, and when volunteers are needed. For the latest events and updates
MCMBA Facebook page .
or MCMBA webpage.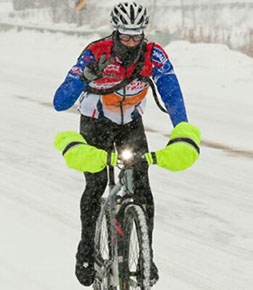 Original Moose Mitts
Handmade in Michigan.
Click to Order Online
STORE UPDATE:

While I had hoped to have moved and opened a new location and restructure the store to provide even better service. It has proven to be a timely process. After years of seeing success and failures I don't want to rush through and make the same mistakes. So the store is official closed and no plans to re-open anytime soon. I felt it is more important to step back and take a big picture look at thing like some personal goals and family. Also There is such a shift in the market place that it bears further research and development, rather than just reopening quickly.
Rochester, Shelby Twp:
Roch
ester Bike Shop
Please Note
Abby and I are continuing to make the original
Moose Mitts
for years and years. Even with out the store.
Copyright Trail's Edge Outdoors, Inc 2016